Beginner Tai Chi


May 17 (Friday) at 6:00 pm
3 spots left
The benefit of TaiChi includes improving mood, mindset, clearer mentality and better concentration. It lifts the spirit and promotes a consistent healthier behavior.Xin has been teaching the beautiful Chen style of Tai Chi since 1998 and has influenced many students over his years of practicing. The Chen family-style is the oldest form of Tai Chi styles. It is characterized by alternating fast/slow motion and bursts of power in what is called silk reeling. The name derives from the twisting and spiraling movements of the silkworm larva as it wraps itself in its cocoon, and to the metaphorical principle of "reeling the silk from a silk worm's cocoon". Xin enjoys practicing daily Tai Chi and sharing his style with his students. He believes in its health benefits. He will be teaching a standard routine of simple steps to practice anywhere and anytime. "As a sport and an art,Tai Chi makes life flow easily" he said. In addition to being a Tai Chi teacher, Xin plays table tennis and enjoys coaching it. In 2010, his student Kevin li, at age 9, won the 9-and-under championship at the U.S. Open in Grand Rapids, Mich.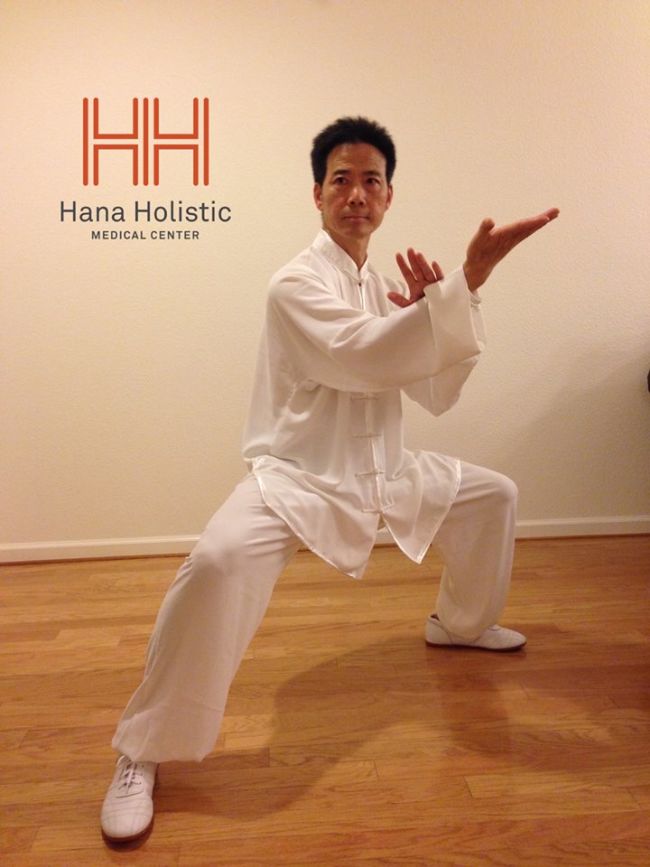 Xin teaches in the sun and moon studio at HHMC a beginner class every Friday evening at 6:00 PM and an advanced class every Monday evening and Friday at noon. His class is limited to 4 students max for best teaching performance. No experience is necessary and first time Tai Chi students are joyfully welcome for the begginer class.
Sorry - that class has already taken place!