Fermentation, Gut Health, and the Immune System


May 22 (Wednesday) at 5:30 pm
8 spots left
Instructor
Carly Wertheim
Class length
1 hour 30 minutes
Location
Hana Holistic Medical Center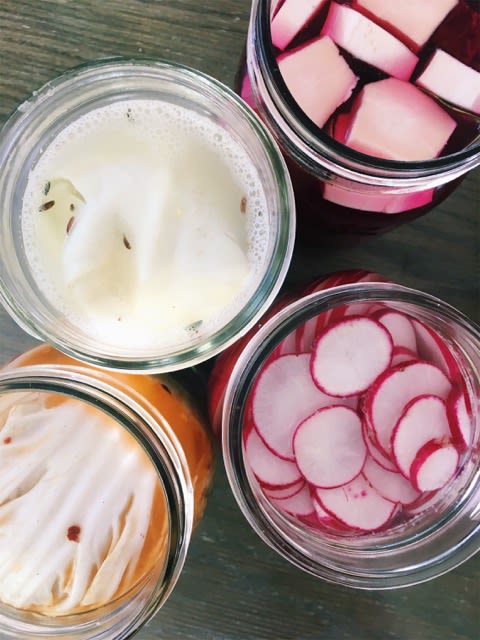 With over 60% of the immune system located in our guts, promoting a balanced and diverse gut microbiota is a foundation for good health. Come learn the secrets to making simple, fermented foods like sauerkraut, kimchi, pickled vegetables, and beet kvass. We'll roll up our sleeves and grab some Ball jars, preserving the season's bounty and nourishing our guts with some friendly microbes! All participants will sample a variety of fermented foods and leave with a recipe packet so they can make ferments at home.
Cost: $35
Carly Wertheim is a nutritionist, health-supportive chef, and food educator. She is the founder of Carly's Wellness Kitchen, which offers nutrition counseling, hands-on culinary training, food-as-medicine workshops, and personal-chef services in the Bay Area. Carly received a Masters of Science in Nutrition from Columbia University and completed her culinary training at the Natural Gourmet Institute in New York City. Her food philosophy is guided by vibrant colors, inspired by nature's bounty, and most importantly, driven by what your body needs to feel its best and find balance. Learn more at carlyswellnesskitchen.com.
Sorry - that class has already taken place!